Trigger
Detention
---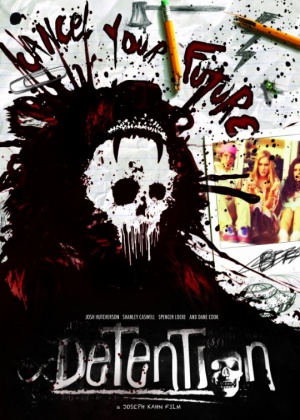 Director:

Joseph Kahn

Stars:

Alison Woods , Logan Stalarow , Julie Dolan , Shanley Caswell , Daniel Negreanu

Date:

2011

Rate:

0.0

Content:

As a copycat killer named after movie villain Cinderhella stalks the student body at Grizzly Lake High School, a group of co-eds band together to survive while serving detention.
THIS WAS AWESOME. Not at all what the description implies, kinda a 90's Hot Tub Time Machine on acid for teens. Great cast, funny, weird and worth it.
papabear

Tue Oct 07, 2014 6:19 pm
search