Trigger
Infestation
---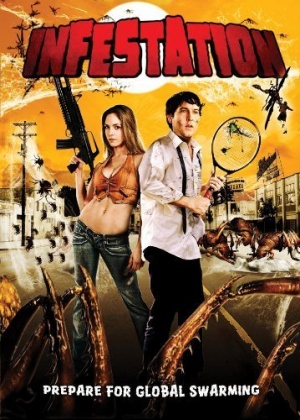 Director:

Kyle Rankin

Stars:

Chris Marquette , Brooke Nevin , Kinsey Packard , E. Quincy Sloan , Wesley Thompson

Date:

2009

Rate:

0.0

Content:

A slacker awakes to find himself weak and wrapped in a webbing; after realizing that the world has been taken over by giant alien insects, he wakes a ragtag group of strangers and together they fight for survival.
Very good low budget giant bug movie with excellent special effects. Bugs are on the screen almost all the time. Fun cast helps.
johnkern

Fri Jun 26, 2015 2:05 am
search