Trigger
Cooties
---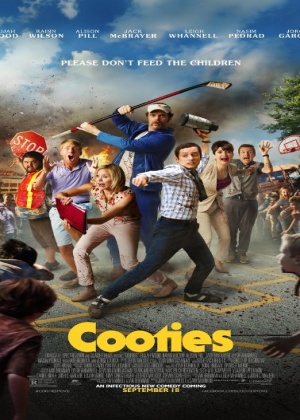 Director:

Jonathan Milott , Cary Murnion

Stars:

Elijah Wood , Rainn Wilson , Alison Pill , Jack McBrayer , Leigh Whannell

Date:

2014

Rate:

0.0

Content:

A mysterious virus hits an isolated elementary school, transforming the kids into a feral swarm of mass savages. An unlikely hero must lead a motley band of teachers in the fight of their lives.
adeba

Sat Oct 17, 2015 8:42 pm
LOVED IT. Rainn Wilson does what any body who works with kids dreams of. lol!
papabear

Thu Oct 15, 2015 1:24 pm
search