Trigger
Grabbers
---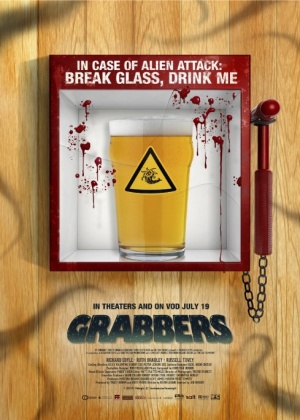 Director:

Jon Wright

Stars:

Richard Coyle , Ruth Bradley , Russell Tovey , Lalor Roddy , David Pearse

Date:

2012

Rate:

0.0

Content:

When an island off the coast of Ireland is invaded by bloodsucking aliens, the heroes discover that getting drunk is the only way to survive.
PVELOUS

Fri Oct 04, 2013 6:11 am
As usual, with an Irish made film, the scenery is the most notable character. This film is quintessentially IRISH. And such an Irish solution to the problem. Hoo Boy! Moments of comedy that had me PMSL, with some pretty believable tension. Watch this show! Please, please watch this.
Badger

Sun Dec 23, 2012 1:34 pm
search