Trigger
Meet the Robinsons
---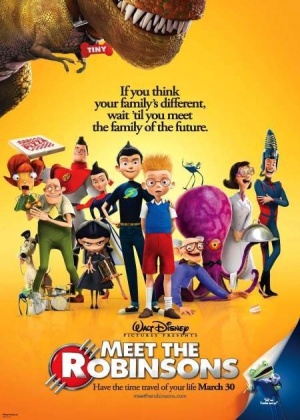 Director:

Stephen J. Anderson

Stars:

Angela Bassett , Daniel Hansen , Jordan Fry , Matthew Josten , John H. H. Ford

Date:

2007

Rate:

0.0

Content:

Lewis is a brilliant inventor who meets mysterious stranger named Wilbur Robinson, whisking Lewis away in a time machine and together they team up to track down Bowler Hat Guy in a showdown that ends with an unexpected twist of fate.
halesfamily

Fri Jul 25, 2014 8:47 am
Sloncty

Sat Jan 04, 2014 4:47 pm
Starkiller

Sun Jan 13, 2013 1:57 am
This is just a really great movie. Especially for those of us who have been adopted.
wird but funny and its 2000003
cburcham

Tue Jan 24, 2012 6:31 pm
I loved it! Very funny and inventive.
hb270

Sun Nov 13, 2011 2:40 pm
search