Trigger
Wreck-It Ralph
---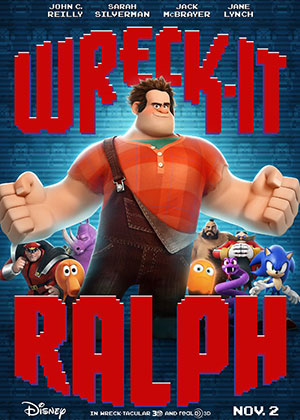 Director:

Rich Moore

Stars:

John C. Reilly , Sarah Silverman , Jack McBrayer , Jane Lynch , Alan Tudyk

Date:

2012

Rate:

0.0

Content:

A video game villain wants to be a hero and sets out to fulfill his dream, but his quest brings havoc to the whole arcade where he lives.
One of the best ever made
EGLINCOPS

Mon May 16, 2016 8:38 pm
Widad.mahmoud

Sat Jan 11, 2014 5:19 am
A great storyline, but I think Sonic(the hedgehog) or Pacman could have some more screen-time. I can think of a lot of ways were they would support the story really well.
oicu812

Sat Oct 26, 2013 2:06 pm
Definitely not a con site..if you dont want to pay you can watch all the movies 5 years and older and if you do want to pay you can watch good new * ..its a great deal.
ceeceemank04

Mon Jul 29, 2013 8:37 am
this website is a con dont use it its cheeper to use itunes
marmitehoney

Thu Mar 07, 2013 8:12 am
What a COOL show! Cute as can be.
Badger

Mon Mar 04, 2013 6:11 pm
yanni36

Fri Feb 08, 2013 3:53 am
search