Trigger
Sorrow
---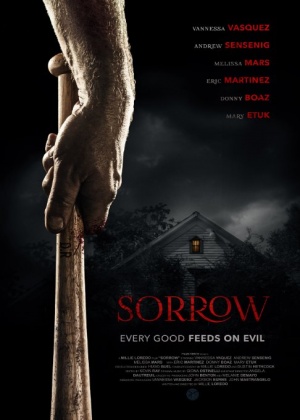 Director:

Millie Loredo

Stars:

Vannessa Vasquez , Andrew Sensenig , Melissa Mars , Eric Martinez , Donny Boaz

Date:

2015

Rate:

0.0

Content:

A couple of depraved killers find themselves in a different situation when the survivor takes matters into her own hands.
For the love of a colonoscopy please, I beg you, don't waste your time on this one. However, if you do try, fast forward to 4:28 (first dialogue) and then fast forward to THE END.
mcahak

Mon May 04, 2015 9:46 am
search