Trigger
A Dark Truth
---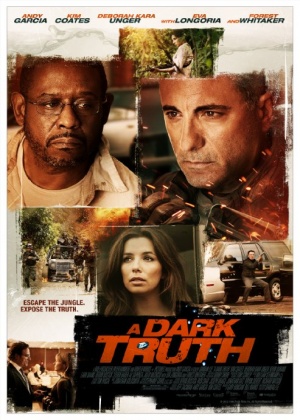 Director:

Damian Lee

Stars:

Lloyd Adams , Alfredo Álvarez Calderón , Josh Bainbridge , Danielle Baker , Steven Bauer

Date:

2012

Rate:

0.0

Content:

A former CIA operative turned political talk show host is hired by a corporate whistle blower to expose her company's cover-up of a massacre in a South American village.
Badger is right. The premise of this movie is also a timely portrayal. This is a good movie and it's message is critical.
Carfreakone

Sun Aug 17, 2014 6:01 pm
dazid

Fri Mar 21, 2014 9:52 am
Forrest Whittiker, in any role, is worth a look. That said, while this movie may be a work of fiction, there are Big Corporations right now, trying to gain control of water rights in several western states. There is a small city in Washington State, where people have been prosecuted for catching rainwater in barrels; prosecuted because "the water belongs to the city." While this movie may be fiction, the premise behind it is not.
Badger

Fri Jan 04, 2013 9:20 pm
search