Trigger
Jennifer's Body
---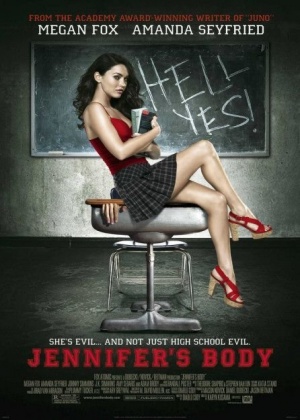 Director:

Karyn Kusama

Stars:

Megan Fox , Amanda Seyfried , Johnny Simmons , Adam Brody , Sal Cortez

Date:

2009

Rate:

0.0

Content:

A newly possessed high school cheerleader turns into a succubus who specializes in killing her male classmates. Can her best friend put an end to the horror?
Not my genre, came here for the director. Diablo Cody never disappoints, and Amanda looks good in horror.
adeba

Sat Nov 24, 2018 7:41 am
kmeekins

Sat Nov 09, 2013 7:04 pm
erica

Fri Mar 01, 2013 3:50 pm
love megan fox in this movie, she kicks ass.
MSFTS

Sat Oct 27, 2012 7:35 pm
macaria

Sat Jan 07, 2012 7:50 pm
search