Trigger
No Country for Old Men
---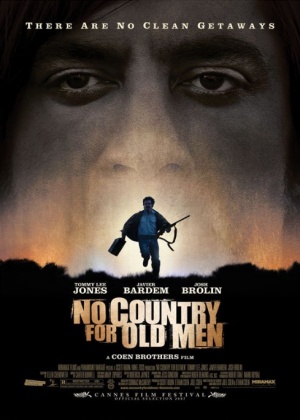 Director:

Ethan Coen , Joel Coen

Stars:

Tommy Lee Jones , Javier Bardem , Josh Brolin , Woody Harrelson , Kelly Macdonald

Date:

2007

Rate:

0.0

Content:

Violence and mayhem ensue after a hunter stumbles upon a drug deal gone wrong and more than two million dollars in cash near the Rio Grande.
definitely shouldnt be classified as a love story...morons
Mshoop007

Wed Mar 26, 2014 8:53 pm
Good movie. Good story. Coen brothers ending. Good actors.
usskaufman1

Mon Mar 24, 2014 5:44 pm
good movie, strange ending............
Slipstream

Thu Jun 27, 2013 3:28 pm
search