Trigger
Zulu
---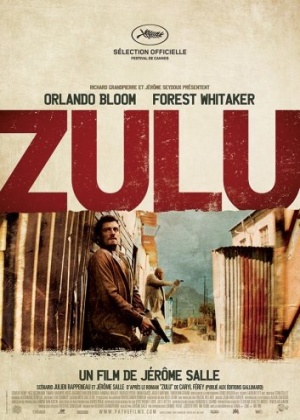 Director:

Jérôme Salle

Stars:

Orlando Bloom , Forest Whitaker , Conrad Kemp , Inge Beckmann , Tinarie van Wyk Loots

Date:

2013

Rate:

0.0

Content:

Policemen Ali Sokhela and Brian Epkeen investigate the brutal murder of a young white woman, apparently provoked by the availability of a new illegal drug and somehow connected to the disappearance of black street children.
This movie would be much better with sub titles. They speak Zulu, Afrikaans, Xhosa, Swati and Tswana Language most of the time.
mnadal45

Fri May 16, 2014 5:38 pm
patricia112

Fri May 02, 2014 9:56 am
Quality piece of film work that has the solid novel feel...plenty of action with tragic brutalities played out...
Frontline1

Thu May 01, 2014 7:48 pm
Pretty good movie..... once you get use to those damn accents.
slimshadey

Tue Apr 29, 2014 2:26 pm
ericahatten

Tue Apr 29, 2014 1:39 pm
search