Trigger
The Peanuts Movie
---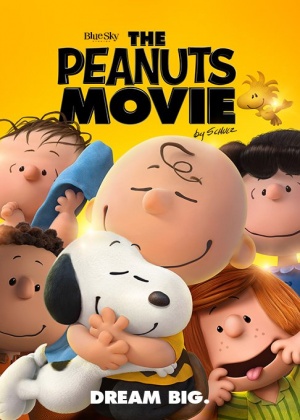 Director:

Steve Martino

Stars:

Trombone Shorty , Rebecca Bloom , Anastasia Bredikhina , Francesca Capaldi , Kristin Chenoweth

Date:

2015

Rate:

0.0

Content:

Snoopy embarks upon his greatest mission as he and his team take to the skies to pursue their arch-nemesis, while his best pal Charlie Brown begins his own epic quest back home to win the love of his life.
The peanuts movie is good and I love it
Guycito

Mon Feb 15, 2016 2:53 pm
I have always loved The Peanuts Gang, and this is no exception. Nice to finally see what The Little Red-haired Girl looks like. I have to agree with Pistolpete. The animation is incredible. The story line is cute as can be. And, as always, The Peanuts Movie ends on an optimistic note
Incredible animation. If you're a peanuts fan, you'll love this.
pistolpete

Mon Jan 18, 2016 5:22 pm
search