Trigger
Rio 2
---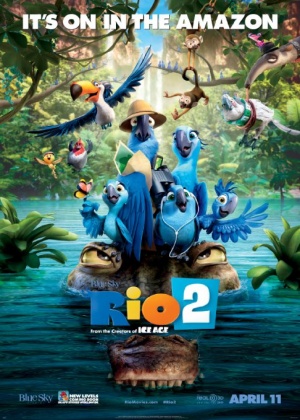 Director:

Carlos Saldanha

Stars:

Jake T. Austin , Carlinhos Brown , Kristin Chenoweth , Jemaine Clement , Jim Conroy

Date:

2014

Rate:

0.0

Content:

It's a jungle out there for Blu, Jewel and their three kids after they're hurtled from Rio de Janeiro to the wilds of the Amazon. As Blu tries to fit in, he goes beak-to-beak with the vengeful Nigel, and meets his father-in-law.
Enchante

Sat Sep 20, 2014 7:49 pm
i love the songs . it is great.
jperla_12

Tue Jul 29, 2014 7:07 pm
Not a good movie.To much cruddy songs. Rio the original waaaaaaay better
Showtime23

Thu Jun 26, 2014 9:35 am
tykat

Sat Jun 21, 2014 7:58 pm
search