Trigger
In the Deep
---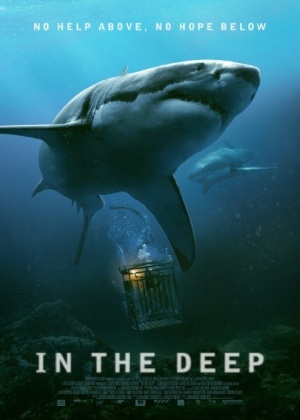 Director:

Johannes Roberts

Stars:

Matthew Modine , Mandy Moore , Claire Holt , Santiago Segura , Yani Gellman

Date:

2016

Rate:

0.0

Content:

Two sisters on Mexican vacation are trapped in a shark observation cage at the bottom of the ocean, with oxygen running low and great whites circling nearby, they have less than an hour of air left to figure out how to get to the surface.
that sucked from beginning to end
kobe82481

Mon Sep 05, 2016 6:50 pm
Shadow7

Fri Aug 26, 2016 8:24 pm
How many times was the name "Kate" said during this movie. Waste of time is right.
Obdulio

Tue Aug 16, 2016 6:57 pm
ericahatten

Tue Aug 16, 2016 7:22 am
Well s..t there is 11/2 hours wasted.
mcahak

Mon Aug 15, 2016 8:13 pm
search