Trigger
The Seasoning House
---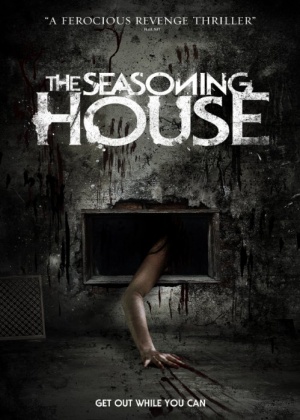 Director:

Paul Hyett

Stars:

Rosie Day , Sean Pertwee , Kevin Howarth , Anna Walton , Jemma Powell

Date:

2012

Rate:

0.0

Content:

The Seasoning House: where young girls are prostituted to the military. An orphaned deaf mute is enslaved to care for them. She moves between the walls and crawlspaces, showing the little kindnesses when she can. When fate brings the men that murdered her family and the reason she ended up in the whore house, a chain of events begins that will end her captivity, free the girls still alive in the house and grant her revenge on the soldiers that destroyed her life.
Augh! Rough to watch, but good damn movie.
papabear

Sun Apr 27, 2014 7:59 pm
klaregetty

Mon Dec 30, 2013 1:49 am
klaregetty

Mon Dec 30, 2013 1:47 am
Hoo whee! Thought it was going to be slow, but WOW!, did it ever take off! The ending was worth the entire show.
Badger

Sun Aug 18, 2013 8:03 pm
search