Trigger
Grindhouse
---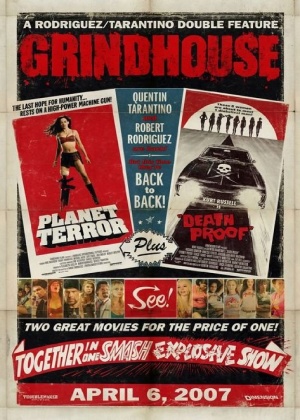 Director:

Robert Rodriguez , Eli Roth

Stars:

Kurt Russell , Zoë Bell , Rosario Dawson , Vanessa Ferlito , Sydney Tamiia Poitier

Date:

2007

Rate:

0.0

Content:

Quentin Tarantino and Robert Rodriguez's homage to exploitation double features in the 60s and 70s with two back-to-back cult films that include previews of coming attractions between them.
Now this is REEL movie making. Whatever happened to the good ole days of the fine craft of making horror movies that made it hard to sleep at night after seeing them. Too bad there isn't a 10 star rating system. Tarantino and Rodriguez just keep on giving. Enjoy.
mcahak

Wed Feb 17, 2016 9:48 am
search