Trigger
Escobar: Paradise Lost
---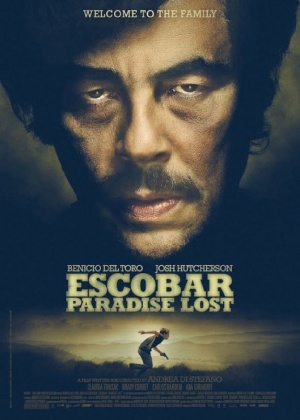 Director:

Andrea Di Stefano

Stars:

Benicio Del Toro , Josh Hutcherson , Brady Corbet , Claudia Traisac , Ana Girardot

Date:

2014

Rate:

0.0

Content:

In Colombia, a young surfer meets the woman of his dreams - and then he meets her uncle, Pablo Escobar.
you're kidding me right? Pablo Escobar = Columbia, the scene of this movie = Columbia.... hahahaha...
topdonme

Sat Mar 28, 2015 8:17 pm
Note to self: NEVER GO TO MEXICO!! Good flick, pretty accurate. Remember the Reagan years. They made it a mission to get this guy. I think he even built his own prison for one of his sentences.
trishacrn1

Fri Mar 13, 2015 8:43 pm
workcontrol

Tue Mar 10, 2015 3:12 am
search