Trigger
American Heist
---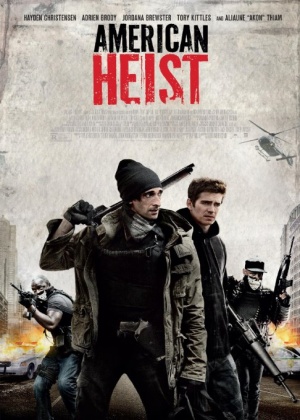 Director:

Sarik Andreasyan

Stars:

Hayden Christensen , Adrien Brody , Jordana Brewster , Akon , Tory Kittles

Date:

2014

Rate:

0.0

Content:

James owes his life to his older brother, Frankie after taking the rap for a crime they committed together. While Frankie served time, James worked to turn his life around, got a steady job and began courting his former girlfriend Emily. Now, Frankie is released and back on the streets with no money and no place to go.
look at the actors...this movie will be at least over a 7!I give it a 7.8
jmcroysdill

Wed Jul 08, 2015 8:23 am
If you really have nothing else better to watch! This film was pretty poor, if I was going to compare it to a virus,"which I am" I'd say its pure aids.
sait5898

Sun Mar 01, 2015 5:30 am
search