Trigger
True Romance
---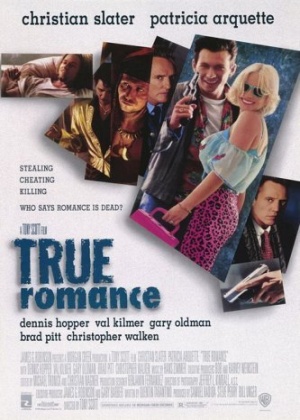 Director:

Tony Scott

Stars:

Christian Slater , Patricia Arquette , Dennis Hopper , Val Kilmer , Gary Oldman

Date:

1993

Rate:

0.0

Content:

In Detroit, loner Clarence marries a call girl named Alabama, steals cocaine from her pimp, and tries to sell it in Hollywood. Meanwhile, the owners of the cocaine, the mob, track them down and try to reclaim it.
Meghans

Tue Feb 09, 2016 8:52 am
I know you see Christian slater in the cast and you keep going but he nails it on this roll along with walken, gandolfini , sam jackson ,oleman ,hopper ,pitt and many more ! A must see .
Ferrer

Fri Jan 01, 2016 5:29 pm
If you havnt seen this movie you need to ! This is deffinately one of the best movies made in the 90s .Non stop action thriller with a love story all rolled up into a perfectly casted , directorial masterpiece !
Ferrer

Fri Jan 01, 2016 5:10 pm
search