Trigger
Child 44
---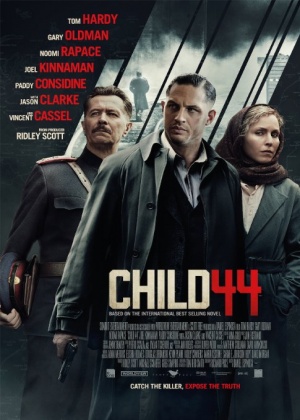 Director:

Daniel Espinosa

Stars:

Xavier Atkins , Mark Lewis Jones , Tom Hardy , Joel Kinnaman , Fares Fares

Date:

2015

Rate:

0.0

Content:

A disgraced member of the Russian military police investigates a series of child murders during the Stalin-era Soviet Union.
Erk. I may have watched this somewhere else, folks. Sorry the sound is so crappy. I wouldn't have recommended it if I had known.
papabear

Sun Aug 09, 2015 9:05 pm
impossible to follow as audio us extremely poor!!
malira

Wed Aug 05, 2015 9:45 am
bad audio, but good movie
can we get clear audio on this one????
Zookie

Sat Aug 01, 2015 5:10 pm
Zookie

Sat Aug 01, 2015 5:09 pm
NNNNOOOOOOO - still awful. i'm sending a trouble message - i hope you all will too.
adeba

Fri Jul 31, 2015 3:53 pm
i tapped at about 4-5 spots along the line - seems to be fine now.
adeba

Fri Jul 31, 2015 3:49 pm
great movie but bad audio
jmcroysdill

Fri Jul 31, 2015 9:51 am
You are right erichatten hard to hear and understand.
mcahak

Fri Jul 31, 2015 9:46 am
could not understand half of what they were saying.. Could not keep up with the plot
ericahatten

Thu Jul 30, 2015 2:46 pm
papabear

Thu Jul 30, 2015 6:58 am
search