Trigger
The Ten Commandments
---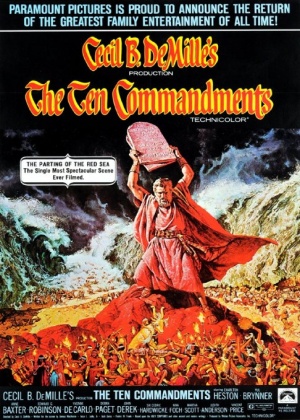 Director:

Cecil B. DeMille

Stars:

Charlton Heston , Yul Brynner , Anne Baxter , Edward G. Robinson , Yvonne De Carlo

Date:

1956

Rate:

0.0

Content:

The Egyptian Prince, Moses, learns of his true heritage as a Hebrew and his divine mission as the deliverer of his people.
Indeed..... This is the movie where my family and I always watch.....
djbless78

Sun May 17, 2015 7:26 pm
Meghans

Sat Dec 20, 2014 5:21 pm
trishacrn1

Fri Dec 19, 2014 6:50 am
search