Trigger
Alexander
---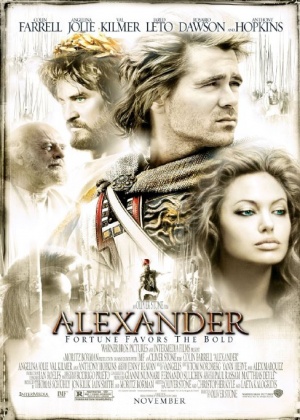 Director:

Oliver Stone

Stars:

Anthony Hopkins , David Bedella , Jessie Kamm , Angelina Jolie , Val Kilmer

Date:

2004

Rate:

0.0

Content:

Alexander, the King of Macedonia and one of the greatest military leaders in the history of warfare, conquers much of the known world.
slimshadey

Thu Feb 13, 2014 8:55 pm
Amazing film. Very captivating
True statement...Definitely, you have to be interested in ancient history for this one. Couldn't get over the makeup job on "Alexander's" eyebrows though!
sp8skadet

Thu Jan 23, 2014 8:00 pm
If you don't like history don't watch it.... it was good to watch 10/10
lucky12

Sat Jan 04, 2014 1:39 am
hahaha funny comment. pretty accurate.
maytard

Wed Oct 23, 2013 3:54 pm
Twenty-somethings pretending to be great men.
philip48

Sat Jun 08, 2013 3:58 am
search