Trigger
Jug Face
---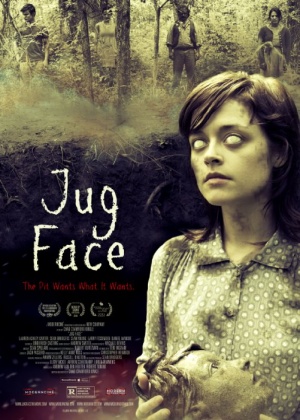 Director:

Chad Crawford Kinkle

Stars:

Sean Bridgers , Lauren Ashley Carter , Kaitlin Cullum , Larry Fessenden , Katie Groshong

Date:

2013

Rate:

0.0

Content:

Jug Face tells the story of a pregnant teen trying to escape a backwoods community when she discovers that she may be sacrificed to a creature in a pit.
PVELOUS

Sat Nov 16, 2013 4:07 pm
B Its like pumpkinhead. BOOM
maytard

Wed Oct 30, 2013 9:25 am
pistolpete

Mon Jul 15, 2013 7:13 pm
WOW! A lot better than you would expect.
search