Trigger
Kingdom of Heaven
---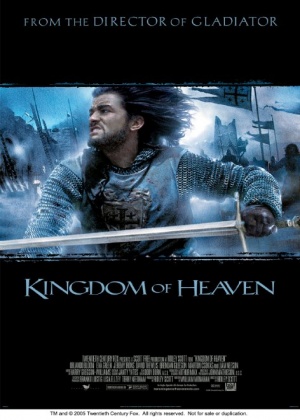 Director:

Ridley Scott

Stars:

Martin Hancock , Michael Sheen , Nathalie Cox , Eriq Ebouaney , Jouko Ahola

Date:

2005

Rate:

0.0

Content:

Balian of Ibelin travels to Jerusalem during the crusades of the 12th century, and there he finds himself as the defender of the city and its people.
one of my favorite movies! glad I watched it here! My DVD didn't have half the story! What son??
trishacrn1

Sun Jun 21, 2015 3:48 pm
a very good historical movie its the same story from both sides the Arabic one also, and why Richard the lion leave jerusalem and he return to England, because he sow all the religions are respective in the rule of saladin and the Christians are living peacefully with the Muslims and the Jewish
maher1

Tue Mar 11, 2014 7:47 am
search