Trigger
Red Tails
---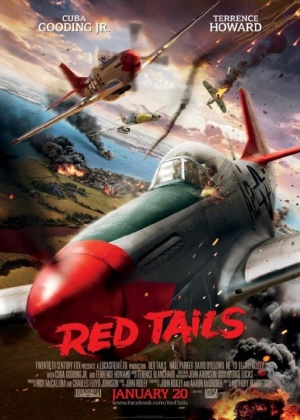 Director:

Anthony Hemingway

Stars:

Terrence Howard , Cuba Gooding Jr. , Nate Parker , David Oyelowo , Tristan Wilds

Date:

2012

Rate:

0.0

Content:

A crew of African American pilots in the Tuskegee training program, having faced segregation while kept mostly on the ground during World War II, are called into duty under the guidance of Col. A.J. Bullard.
Lucky enough to actually meet one of these gentleman.Awesome!
trishacrn1

Mon Feb 03, 2014 8:05 pm
I got the poster for this movie at my local movie theater because it looked cool and then found it here. This movie is awesome!! Epic dogfights and great story! I highly recommend it.
kobe82481

Wed Jul 17, 2013 4:59 pm
search