Trigger
Monster Brawl
---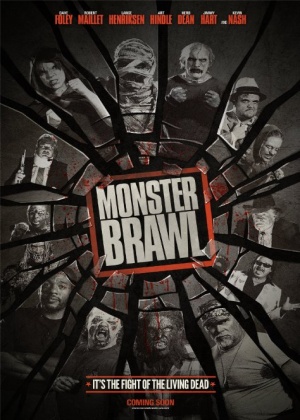 Director:

Jesse Thomas Cook

Stars:

Dave Foley , Art Hindle , Robert Maillet , Jimmy Hart , Herb Dean

Date:

2011

Rate:

0.0

Content:

Eight classic monsters fight to the death in an explosive wrestling tournament set inside an abandoned and cursed graveyard.
I honestly can't imagine how much of a budget these people had to work with. Cheesy, kinda lame, but dammit I just couldn't stop watching!
Karnivor76

Fri May 11, 2012 1:29 am
search