Trigger
---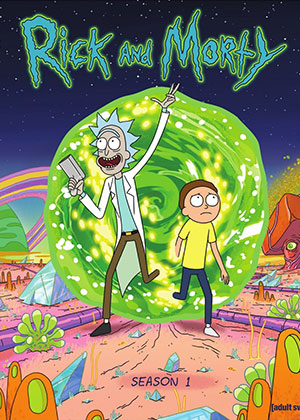 Creator:

Dan Harmon, Justin Roiland

Stars:

Justin Roiland, Chris Parnell, Spencer Grammer, Sarah Chalke

Date:

2013

Rate:

9.3

Content:

An animated series that follows the exploits of a super scientist and his not so bright grandson.
kobe82481

Sat Nov 25, 2017 5:40 pm
Without a doubt- THE GREATEST SHOW EVER.. Blows family guy out of the water... Start at the first episode.. my fav line in it is - Its ok to shoot them morty there bureaucrats I don't respect them. LOL
EGLINCOPS

Tue Jun 28, 2016 6:31 pm
dalcg1987

Sun Apr 24, 2016 1:37 pm
boab1991caufs

Mon Jan 25, 2016 1:45 pm
my favoirt thing to do smoke a kush blunt lay in bed watch new rick and mortys and let the laughs begen
froob956

Wed Sep 09, 2015 5:30 pm
It's a new machine, it detects stuff all the way up your butt.
dgame004

Mon Aug 10, 2015 8:52 pm
Cool. Ugly Americans meet Futurama!
johnkern

Mon Aug 03, 2015 6:34 pm
Probably one the funniest cartoons to come out in a while.
search