Trigger
Clash of the Titans
---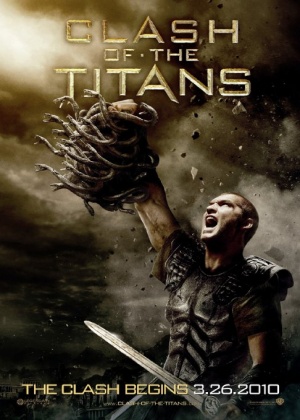 Director:

Louis Leterrier

Stars:

Sam Worthington , Liam Neeson , Ralph Fiennes , Jason Flemyng , Gemma Arterton

Date:

2010

Rate:

0.0

Content:

Perseus demigod, son of Zeus, battles the minions of the underworld to stop them from conquering heaven and earth.
tchristian

Mon Jan 25, 2016 6:03 am
Very good film. Seems to hold true to the original very well. Even a couple funny scenes to add. Should be interesting to see how they make the sequal "Wrath of the Titans."
i havent watch it yet but by the cover page its going to be good
Ladana15

Sat Apr 07, 2012 7:38 am
search