Trigger
Secret in Their Eyes
---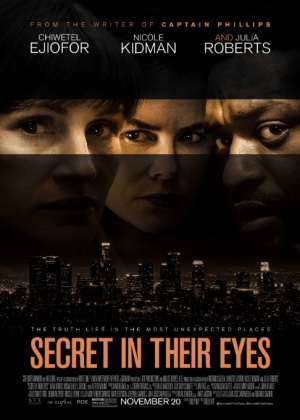 Director:

Billy Ray

Stars:

Chiwetel Ejiofor , Nicole Kidman , Julia Roberts , Dean Norris , Alfred Molina

Date:

2015

Rate:

0.0

Content:

A tight-knit team of rising investigators, along with their supervisor, is suddenly torn apart when they discover that one of their own teenage daughters has been brutally murdered.
Wow!!!! Good depiction of totally slime ball! Wanted to pull the trigger myself!!!!
trishacrn1

Sun Mar 20, 2016 2:43 pm
Not terrible, except for the boring 40 minutes of his personal life. But, as an investigator I'm sure anyone off the street could have seen what was going on before he did - poor plot.
gregory48

Thu May 23, 2013 4:54 pm
search