Trigger
Catwoman
---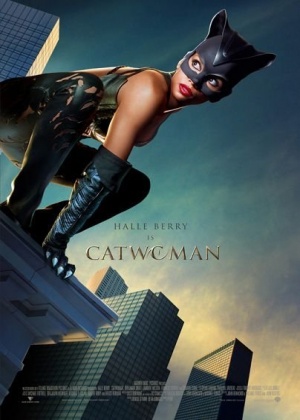 Director:

Pitof

Stars:

Halle Berry , Benjamin Bratt , Sharon Stone , Lambert Wilson , Frances Conroy

Date:

2004

Rate:

0.0

Content:

A shy woman, endowed with the speed, reflexes, and senses of a cat, walks a thin line between criminal and hero, even as a detective doggedly pursues her, fascinated by both of her personas.
Herobrinegirl98

Mon Jan 20, 2014 7:26 pm
ooooooooooooooooooooooooooooooooooooooooooooOoooooooooooooooooooooooooooLllllllllll movie EEVRRRRRRRRRRRRRRRR!!!!!!!!!!!!!!!!!!!!!!!!!!
Herobrinegirl98

Mon Jan 20, 2014 7:25 pm
I like hali be(the girl that plays catwoman)
threedaysgrace

Sat Oct 26, 2013 4:36 pm
love this movie seen it a gazillion times and it never gets old
moviebutt

Sun May 26, 2013 5:33 pm
aweeeeeeeeeeeeeeeeeeeeeeeeeeeeeeeeeeeeeeeeeeeeeeeeeeeeeeeeeeeeeeeeeeeeeeeeeeeeeeeeeeeeeeeeeeeeeeeeeeeeeeeeeeeeeeeeeeeeeeeeeeeeeeeeeeeeeeeeeeeeeeeeeeeeeeeeeeeeeeeeeeeeeeeeeeeeeeeeeeeeeeeeeeeeeeeeeeeeeeeeeeeeeeeeeeeeeeeeeeeeeeeeeeeeeeeeeeeeeeeeeeeeeeeeeeeeeeeeeeeeeeeeeeeeeeeeeeeeeeeeeeeeeeeeeeeeeeeeeeeeeeeeeeeeeeeeeeeeeeeeeeeeeeeeeeeeeeeeeeeeeeeeeeeeeeeeeeeeeeeeeeeesome
mr.miracle

Wed Nov 21, 2012 8:53 pm
I think this is like the best movie ever I just love it Catwoman is my favorite
angel10853

Thu Oct 25, 2012 5:51 pm
Live, Love, and cherrish this movie!Well i just like the movie that is wat I mean.
search