Trigger
3:10 to Yuma
---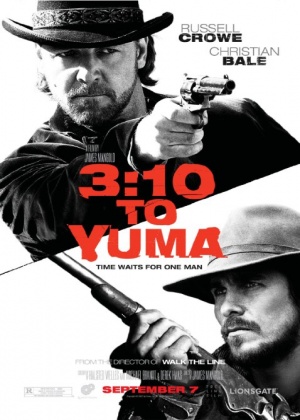 Director:

James Mangold

Stars:

Russell Crowe , Christian Bale , Logan Lerman , Dallas Roberts , Ben Foster

Date:

2007

Rate:

0.0

Content:

A small-time rancher agrees to hold a captured outlaw who's awaiting a train to go to court in Yuma. A battle of wills ensues as the outlaw tries to psych out the rancher.
Kenta73

Thu Jul 09, 2015 2:36 pm
Amazing movie, I hope they make a sequel.
rcimly33

Mon Sep 15, 2014 6:37 am
galexander22

Fri Mar 14, 2014 6:50 pm
Geismic000

Thu Jan 02, 2014 3:03 pm
lukejohn

Mon Dec 09, 2013 9:10 pm
klingers

Wed Dec 04, 2013 8:10 pm
search