Trigger
Pearl Harbor
---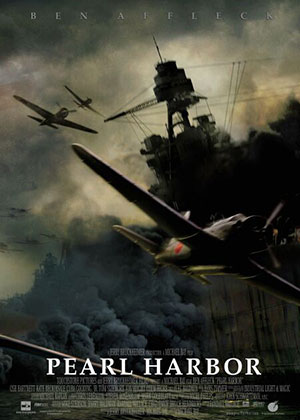 Director:

Michael Bay

Stars:

Ben Affleck , Josh Hartnett , Kate Beckinsale , William Lee Scott , Greg Zola

Date:

2001

Rate:

0.0

Content:

Pearl Harbor follows the story of two best friends, Rafe and Danny, and their love lives as they go off to join the war.
EXCELLENT MOVIE...... Loved it
rcimly33

Thu Jun 11, 2015 5:12 pm
VERY BEAUTIFUL MOVIE!! GREAT AND VERY TOUCHING!! BRILLIANTLY WRITTEN
libby714

Tue Feb 18, 2014 8:27 pm
best war movie ever good storyline.
masondavidson95

Thu Jan 16, 2014 3:39 am
Great movie! I love it :)
omgitstaylorchu

Mon Nov 04, 2013 7:51 am
real good movie, worth watching
Slipstream

Fri Jul 26, 2013 4:36 pm
This movie shows the hardships and the brave men who fought that day. An amazing tribute to a day that will forever be etched in US History.
ryanb45

Fri May 24, 2013 8:02 pm
moarningstar

Fri Nov 23, 2012 6:13 pm
search