Trigger
Australia
---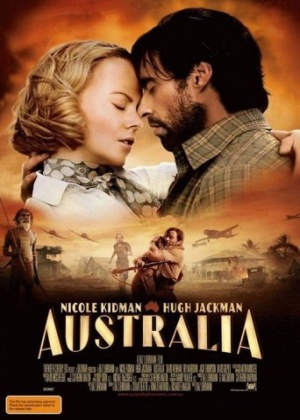 Director:

Baz Luhrmann

Stars:

Shea Adams , Eddie Baroo , Ray Barrett , Tony Barry , Jamal Sydney Bednarz

Date:

2008

Rate:

0.0

Content:

Set in northern Australia before World War II, an English aristocrat who inherits a sprawling ranch reluctantly pacts with a stock-man in order to protect her new property from a takeover plot. As the pair drive 2,000 head of cattle over unforgiving landscape, they experience the bombing of Darwin, Australia, by Japanese forces firsthand.
good Movie , worth the watch
Slipstream

Fri Jan 24, 2014 2:24 pm
great MOVIE,Baz does not disappoint,makes you cry and laugh and tells the REAL story of aboriginal customs.And sadly also tells the sins of the "superior whites" men.
trishacrn1

Mon Dec 23, 2013 1:11 pm
gregory48

Fri May 31, 2013 4:07 pm
not bad, but poor direction
gregory48

Fri May 31, 2013 3:52 pm
search