Trigger
Serenity
---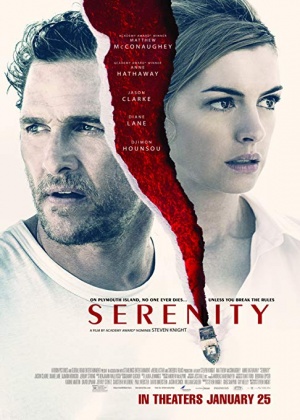 Director:

Steven Knight

Stars:

Matthew McConaughey, Anne Hathaway, Diane Lane, Jason Clarke

Date:

2019

Rate:

5.2

Content:

A fishing boat captain juggles facing his mysterious past and finding himself ensnared in a reality where nothing is what it seems.
Dopey mix with a fairly irresistible dopey finish. Worth it to realize that MM is becoming the kind of actor who could have carried this movie with an ordinary face and all his clothes on.
adeba

Tue Mar 12, 2019 9:02 am
search