Trigger
Mechanic: Resurrection
---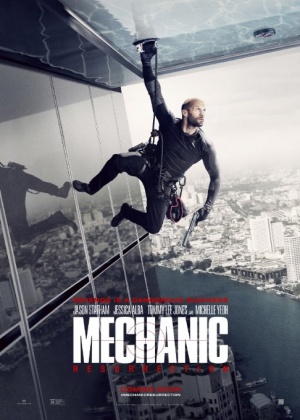 Director:

Dennis Gansel

Stars:

Jason Statham , Jessica Alba , Tommy Lee Jones , Michelle Yeoh , Sam Hazeldine

Date:

2016

Rate:

0.0

Content:

Arthur Bishop thought he had put his murderous past behind him when his most formidable foe kidnaps the love of his life. Now he is forced to travel the globe to complete three impossible assassinations, and do what he does best, make them look like accidents.
just a movie to kill time. its aight
pinoy01

Thu Dec 28, 2017 2:24 pm
I paid the movie then I started to watch but I got a call from my daughter so I pause it but when I went back to see the movie,I was told to pay again when I didn't even watch it yet.please fix this problem because this is the third time but I didn't complain so third time is to much so please fix the problem.
heksark

Mon Nov 28, 2016 3:14 am
search