Trigger
Women Who Kill
---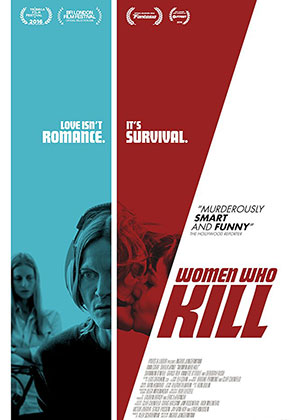 Director:

Ingrid Jungermann

Stars:

Annette O'Toole, Sheila Vand, Deborah Rush, Tami Sagher

Date:

2016

Rate:

7.0

Content:

Commitment phobic Morgan and her ex-girlfriend Jean, locally famous true crime podcasters, suspect Morgan"s new love interest is a murderer.
Ok. 23 minutes in I'm irritated. A surly, jealous lesbian thinks her roomate/X is falling for a female serial killer. Strange dialogue, very little background music/sound. Main character is likable but I don't like her enough to keep watching this boring movie.
othermeans

Thu Aug 31, 2017 3:13 pm
search