Trigger
The Accountant
---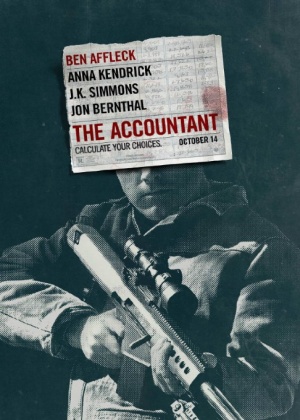 Director:

Gavin O'Connor

Stars:

Ben Affleck, Anna Kendrick, J.K. Simmons, Jon Bernthal

Date:

2016

Rate:

7.4

Content:

As a math savant uncooks the books for a new client, the Treasury Department closes in on his activities and the body count starts to rise.
This perfectly cast piece has aged well - one of my favorite BenAffleck performances.
adeba

Mon Oct 30, 2017 4:52 pm
Loved it! He nailed the Autism!
missjenn35

Thu May 04, 2017 7:26 am
jjsmoltz

Fri Feb 17, 2017 4:57 am
search