Trigger
Only Lovers Left Alive
---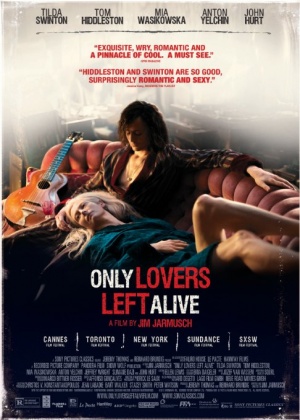 Director:

Jim Jarmusch

Stars:

Tilda Swinton , Tom Hiddleston , Anton Yelchin , Mia Wasikowska , Jeffrey Wright

Date:

2013

Rate:

0.0

Content:

A depressed musician reunites with his lover, though their romance - which has already endured several centuries - is disrupted by the arrival of her uncontrollable younger sister.
othermeans

Fri Dec 04, 2015 5:40 pm
othermeans - you know your review makes a bad movie sound compelling, right ; b?
adeba

Thu Dec 03, 2015 6:02 pm
If you're looking for a dark movie (literally, as in lack of light) with two exceptional actors in bad roles then look no further. Two 'old' vampires surrounded by junk complaining about how stupid humans are.
othermeans

Wed Dec 02, 2015 1:10 pm
search