Trigger
Magic Mike XXL
---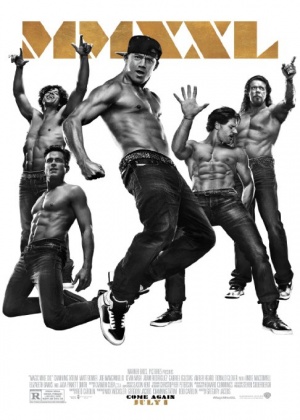 Director:

Gregory Jacobs

Stars:

Channing Tatum , Juan Piedrahita , Sharon Blackwood , Alison Faulk , Josh Diogo

Date:

2015

Rate:

0.0

Content:

Three years after Mike bowed out of the stripper life at the top of his game, he and the remaining Kings of Tampa hit the road to Myrtle Beach to put on one last blow-out performance.
I'm pretty sure I got pregnant watching this movie...my Lord...
KayleeDietz101

Fri Jul 08, 2016 6:54 pm
The shop dance was worth the whole film : that's just one beautiful animal in motion.
adeba

Sun Oct 18, 2015 9:30 am
2nd half of this movie was so much better! Yes, definatly yum!
vicky11

Sat Oct 17, 2015 6:09 pm
ericahatten

Sat Oct 17, 2015 7:59 am
search