Trigger
Inside Out
---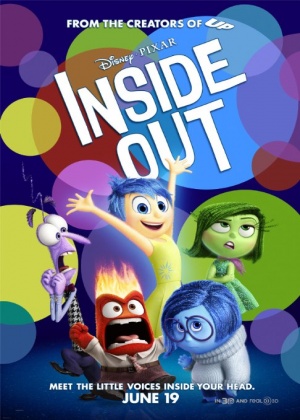 Director:

Pete Docter , Ronnie Del Carmen

Stars:

Amy Poehler , Phyllis Smith , Richard Kind , Bill Hader , Lewis Black

Date:

2015

Rate:

0.0

Content:

After young Riley is uprooted from her Midwest life and moved to San Francisco, her emotions - Joy, Fear, Anger, Disgust and Sadness - conflict on how best to navigate a new city, house, and school.
i wish i could eat BingBong
Fordmustang88

Sun Aug 07, 2016 7:28 am
But bad thing is that is only for people who donate
thrasher22202

Sun Nov 15, 2015 2:45 pm
Loved this movie... I cried like 7 times.
NickelMcPickle

Fri Oct 16, 2015 1:03 pm
Not your typical Pixar movie, I think I cried through most of this movie! loved it!
vicky11

Wed Oct 14, 2015 4:38 pm
lazerhart

Wed Oct 14, 2015 3:23 pm
search