Trigger
City of Ember
---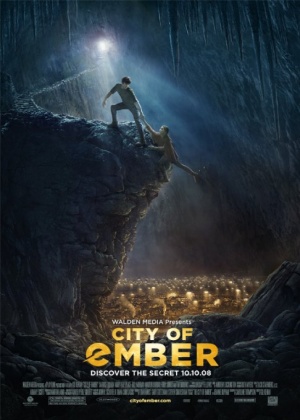 Director:

Gil Kenan

Stars:

Saoirse Ronan , David Ryall , Harry Treadaway , Mary Kay Place , Tim Robbins

Date:

2008

Rate:

0.0

Content:

For generations, the people of the City of Ember have flourished in an amazing world of glittering lights. But Ember's once powerful generator is failing ... and the great lamps that illuminate the city are starting to flicker.
Great movie, read book first
xqsays

Tue Jan 20, 2015 1:14 pm
Great looking movie. Super massive steam punk city set. Eye candy.
johnkern

Mon Nov 18, 2013 1:05 am
one of best movies of all time
rukus211

Wed Oct 23, 2013 3:22 am
Very good. Nice family story.
gregory48

Thu May 23, 2013 4:48 am
good family film to watch
patandy

Sat May 11, 2013 3:18 am
roro511

Mon Jul 23, 2012 3:44 pm
marieke

Thu May 31, 2012 7:51 am
Pretty cool idea for a story- I'd say it's more a family fantasy film than anything else
Pau

Tue Sep 06, 2011 4:25 am
search