Trigger
Lila & Eve
---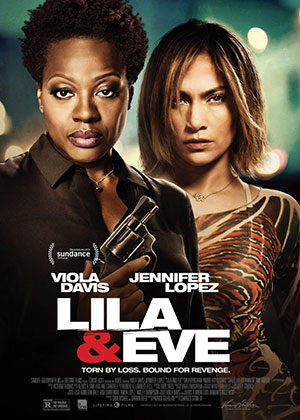 Director:

Charles Stone III

Stars:

Jennifer Lopez , Viola Davis , Shea Whigham , Yolonda Ross , Andre Royo

Date:

2015

Rate:

0.0

Content:

Two distraught mothers, whose children were gunned down in a drive-by, team up to avenge their deaths after local authorities fail to take action.
j-lo killed it acting wise! I enjoyed it. ending song is Valerie june 'the hour' which is dope too.
jmcroysdill

Mon Aug 10, 2015 7:15 am
rcimly33

Thu Aug 06, 2015 7:56 pm
Not certain what words can be written by me to describe this movie. Unusual is one. Another is ..... At any rate I really enjoyed this movie and is definitely worth the watch.
Very good!! Interesting twist...love Viola Davis!
mblissg

Wed Aug 05, 2015 4:20 pm
search