Trigger
Rudderless
---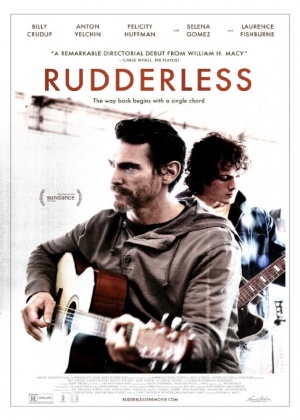 Director:

William H. Macy

Stars:

Miles Heizer , Alexandra Lovelace , Billy Crudup , Casey Twenter , David Adam Flannery

Date:

2014

Rate:

0.0

Content:

A grieving father in a downward spiral stumbles across a box of his recently deceased son's demo tapes and lyrics. Shocked by the discovery of this unknown talent, he forms a band in the hope of finding some catharsis.
Never figured the guy from the worst Jurassic Park movie could make a good movie...
TheCarpenters

Wed Nov 26, 2014 7:30 pm
Really loved this movie..wonderful surprise
Estieb

Sun Nov 16, 2014 6:19 pm
The best movie of 2014 William H. Macy directs a homerun. Also has an excellent soundtrack.
xqsays

Sun Nov 16, 2014 4:47 am
Different look.Well done.
Riverman

Tue Nov 11, 2014 9:29 pm
good movie, .was pleasantly surpised.
pistolpete

Mon Nov 10, 2014 9:02 pm
search