Trigger
Reclaim
---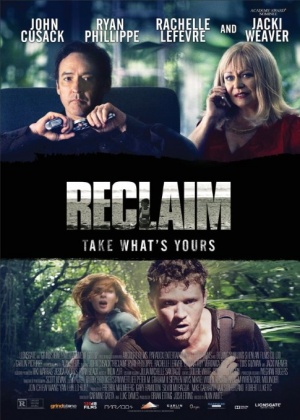 Director:

Alan White

Stars:

John Cusack , Ryan Phillippe , Rachelle Lefevre , Jacki Weaver , Luis Guzmán

Date:

2014

Rate:

0.0

Content:

A desperate American couple discovers all is not what it seems when they uncover a high-stakes underground scam while traveling abroad. To expose the truth and get back to the U.S., they must risk their lives to save their daughter.
Great movie keeps you engaged
Frontline1

Sat Nov 01, 2014 7:02 am
Great Movie!! Sad but true. There are more laws to protect animals than children.
trishacrn1

Wed Oct 08, 2014 1:07 am
Really good movie, action and suspense.
papabear

Mon Sep 29, 2014 8:02 pm
search