Trigger
Swelter
---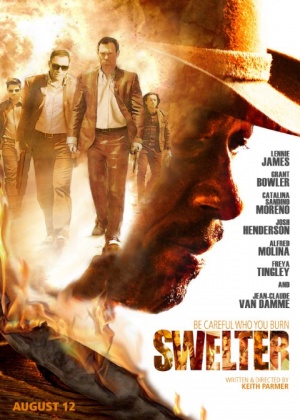 Director:

Keith Parmer

Stars:

Jean-Claude Van Damme , Mindy Robinson , Alfred Molina , Catalina Sandino Moreno , Lennie James

Date:

2014

Rate:

0.0

Content:

Ten years after their casino heist, four escaped convicts trace their former partner to a desert town, where he is now a lawman with no memory of his criminal past.
jorge88175

Wed Jun 25, 2014 5:46 pm
Really a fun movie. Love the dialogue and character interaction. Ending pretty routine but generally a neat movie.
mcahak

Wed Jun 25, 2014 3:02 pm
search