Trigger
The Monkey's Paw
---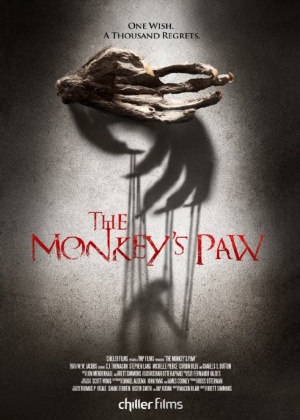 Director:

Brett Simmons

Stars:

C.J. Thomason , Stephen Lang , Michelle Pierce , Corbin Bleu , Daniel Hugh Kelly

Date:

2013

Rate:

0.0

Content:

Jake is given a monkey's paw that grants three wishes. After the first two wishes leave his friend Cobb undead, Cobb pushes Jake to make a final wish.
ericahatten

Sun Mar 09, 2014 7:31 pm
Ok movie on an old story. Watchable...just.
mcahak

Sun Mar 09, 2014 2:55 pm
search