Trigger
The Brothers Bloom
---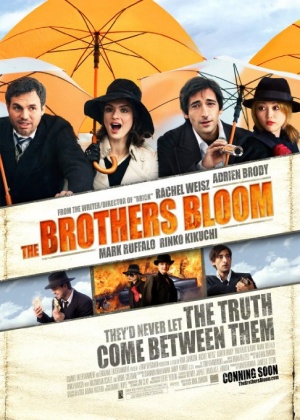 Director:

Rian Johnson

Stars:

Rachel Weisz , Adrien Brody , Mark Ruffalo , Rinko Kikuchi , Robbie Coltrane

Date:

2008

Rate:

0.0

Content:

The Brothers Bloom are the best con men in the world, swindling millionaires with complex scenarios of lust and intrigue. Now they've decided to take on one last job - showing a beautiful and eccentric heiress the time of her life with a romantic adventure that takes them around the world.
I very much liked where the story was headed. It just didn't get there. The writer should have stuck with fantasy and farce or a true con story. And poor casting choices, except for Rachel Weisz.
philip48

Thu Jun 27, 2013 4:35 pm
Quirky, Fun, Deep - Worth a second watching!
antonettepettit

Sun Jun 16, 2013 9:07 am
search