Trigger
Hit and Run
---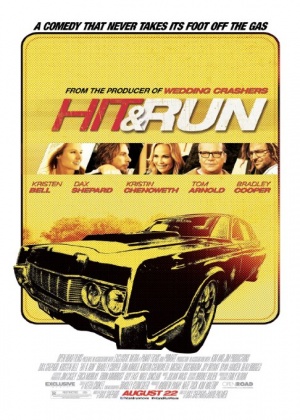 Director:

David Palmer , Dax Shepard

Stars:

Kristen Bell , Dax Shepard , Tom Arnold , Kristin Chenoweth , Michael Rosenbaum

Date:

2012

Rate:

0.0

Content:

Former getaway driver Charlie Bronson jeopardizes his Witness Protection Plan identity in order to help his girlfriend get to Los Angeles. The feds and Charlie's former gang chase them on the road.
FUCKEN SICK MOVIE !!!!!!!!!!!!! AND RUKUS2111 MATE HIS NAMED BRADLEY COOPER GET IT RIGHT HE PLAS DIFFRENT EVERY MOVIE !!!
REIDTHEREPOMAN

Sun Dec 08, 2013 4:16 am
dude with dreads is bad actor..he acts the same in every movie..i mean cmon..you have dreads and are a drug dealer and you still act like a prissy fag
rukus2111

Mon Nov 11, 2013 5:06 am
search