Trigger
The Afflicted
---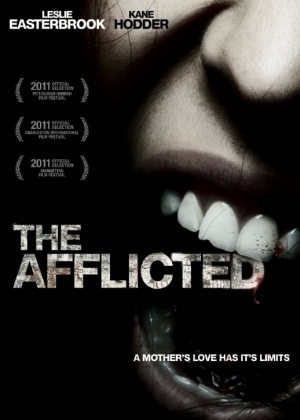 Director:

Jason Stoddard

Stars:

Leslie Easterbrook , Kane Hodder , J.D. Hart , Michele Grey , Sims Holland

Date:

2010

Rate:

0.0

Content:

A story of incomprehensible abuse delivered by an explosively violent mother of four. Journey through the mind of a child that experiences a living hell, defined and defended by the twisted religious beliefs of her mother.
It sickens me that this is a true story!!!!
jenajaca

Sun Aug 09, 2015 7:24 am
The real events and true story witnessed by the only surving daughter Terry were far more brutal and sadist than this movie could ever portray. To hear her story in her own words and subsequent arrest of her mother Theresa ,watch it on Cold Case files.
shinja69

Fri Dec 13, 2013 3:09 am
search