Trigger
Take Me Home Tonight
---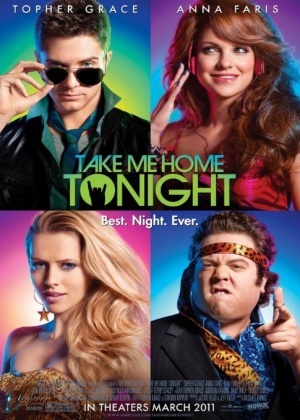 Director:

Michael Dowse

Stars:

Topher Grace , Anna Faris , Dan Fogler , Teresa Palmer , Chris Pratt

Date:

2011

Rate:

0.0

Content:

Four years after graduation, an awkward high school genius uses his sister's boyfriend's Labor Day party as the perfect opportunity to make his move on his high school crush.
This movie was AWESOME!!! Kids these days just don't understand the power of the 80's.
Karnivor76

Thu May 24, 2012 1:17 am
search